CEO Speech
---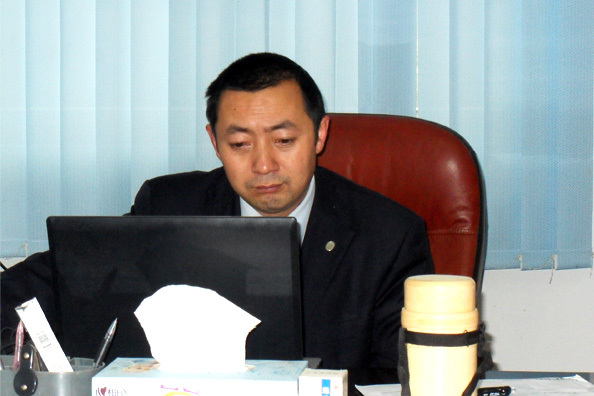 Chongqing, China Fang Wuling Shan Pharmaceutical Co., Ltd. since 2000 by the acquisition of state-owned Chongqing Wuling Mountains Holley Pharmaceutical restructuring its inception, has gone through 13 years. Marshes, but unfortunately in the past years, we have to base tamping the foundation, development, moving steadily, step by step from childhood bigger, bigger and stronger from the company sustainable and healthy development.

As a subsidiary of Chinese and western medicine group, we uphold the Holley's corporate culture, to establish a consensus, create, republican, share for the company's core values​​; promote social well-being for the company to achieve the purpose of human values​​; diligence and dedication, team-oriented, beyond the spirit of self-employees, creating a global brand, tree hundred Holley's vision for the company.

We will closely grasp market trends, the extensive development of international cooperation, actively carry out business exchanges, and continuously strengthen internal reforms, extensively absorb talent, emphasis on educating the corporate culture, the courage to shoulder social responsibility. From the beginning to increase investment, expand the scale towards a solid foundation stage, across the stage of development, and strive in 2016 sales revenue in 2011 based on the turn 4 Fan, employees on the level of local revenue.

Social development, history in advance. To build a harmonious society as a business development mission, companies must adapt to the times, and give full play to the initiative and actively committed to social responsibility, to build a harmonious society and make due contributions.

We will always adhere sincerely man, working sense consistent style.

We firmly believe that China Wu Pharmaceuticals in support of friends and care, through our own efforts, we can tough tackling, and grasp the opportunity to win more business development! We create a better future.