Company Profile
---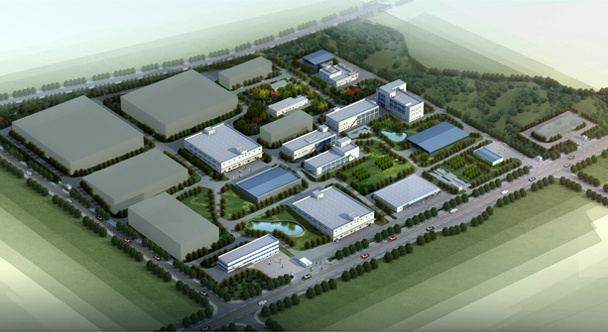 Chongqing Holley Pharmaceutical Co., Ltd. (Holleypharm for short) is located at No. 108, Jinyuan Avenue, Banxi Light Industry Park, Tujia and Miao Nationality Autonomous County, Youyang County, Chongqing.

Holleypharm covers an area of 251 mu, has fixed assets of RMB 150 million and owns over 160 production and technology personnel. We have a wide range of product varieties including artemisinin, artemether, dihydroartemisinin, artesunate, MQZK cough syrup, tannic acid protein and tannic acid protein tablets; as well as a designed annual production capacity of 40 tons of artemisinin, 35 tons of artemisinin derivatives, 3 million bottles of syrups and 12 million pieces of tablets. The output capacity of the diosgenin production line being put into production is 300 tons. Our company is currently China's oldest and the world's largest and most complete artemisinin BPC (bulk pharmaceutical chemicals) production base.

Holleypharm will actively pursue the new leap of management and technology in accordance with advanced management culture and corporate spirit; comprehensively improve the company's overall quality by taking the opportunity of passing the certification of the new version of GMP issued by the State Food and Drug Administration and strive to develop into a high-tech anti-malarial business with artemisinin as raw material. Holleypharm's artemisinin, dihydroartemisinin, artemether, MQZK cough syrup and artesunate production lines are all ready to pass the certification of the new version of GMP issued by the State Food and Drug Administration. As the enterprise taking the lead in passing the national GMP certification in the artemisinin production field, Holleypharm boasts a production quality control system passing the spot inspection and gaining the recognition of the WHO (World Health Organization), as well as passing the on-site PQ certification inspection of the WHO and the supplier audit of world pharmaceutical giants including Sanofi of France, Sigma of Italy and Indian customers. Ever since 2008, Holleypharm has been an important partner of Sanofi.

Adhering to the advanced culture concept of Huafang Group as well as the corporate tenet of "Make Human Healthy, Benefit to Society", Holleypharm improves its soft strength, strive to create Holleypharm into a pharmaceutical industrial park of Huafang Group in Chongqing, and go all out to develop into an international pharmaceutical enterprise mainly producing artemisinin-based bulk drugs and their derivatives, and developing other plant BPCs and Chinese patent drugs.